In a press release on Thursday, Comer made clear that not only has Schwerin agreed to divulge the intimate details of Biden family business dealings with the House investigation, but that he [Schwerin] claims to have a lot to tell – about Hunter, Uncle James Biden, and especially, about 'The Big Guy.'
In a story that has now been corroborated by House Oversight Committee Chair James Comer, Just the News, and The Washington Examiner, House investigators have in fact secured the cooperation of a key business associate of Hunter Biden, marking a tremendous breakthrough in the committee's efforts to probe the overseas business dealings of the Biden family.
This new bombshell development also has the ability to rock the Biden family to its core as Eric Schwerin, has agreed to collaborate with Congress, offering a critical glimpse into, among other things, the intricate business and tax dealings of President Joe Biden.
On a quick aside, it saddens us to inform you that the NewsBreak app absolutely engages in Democrat-leaning bias and censorship, which is why we've had to restructure our publishing format in order to continue to be able to bring you the truth on a daily basis.
Unfortunately, because the NewsBreak app is Chinese-owned and operated, the editors there engage in very serious censorship of anything in the news which is anti-Democrat, especially if it's anti-Chinese. We could quite literally publish an article accusing Donald Trump of any heinous act you can imagine and it would be published without hesitation. However, say anything negative about Joe Biden, and you have to run the gauntlet of editors trashing your content and delaying its publication for several days until it is usually old news and completely irrelevant.
For those reasons, we hope all of you will continue to read the articles we post across all of our various channels on that platform, but then come here to get the raw truth. On this platform, our writers do not have to dance around the billionaire-backed liberal media agenda that is so prevalent in mainstream media and left-wing Chinese-owned media such as NewsBreak. We have no stomach for anti-American, and anti-freedom of speech rhetoric and censorship, and we hope you don't either. There will also be a lot more detail discussed in the podcast when the first episode of that goes live on March 1st, so be sure to stay tuned for that.
Now back to the story.
The breakthrough of Eric Schwerin's willingness to talk, now allows Congressional investigators to finally gain access to the insider information they've been seeking. With Schwerin's intimate knowledge of Hunter's business and financial ventures, as well as his connections to the President's own business and tax affairs, this cooperation promises to be a game-changer for the investigation, which, up until now, has been met with roadblock after roadblock.
During an interview on Thursday, House Oversight Committee Chair James Comer (R-KY) offered quite a bit of insight into the situation.
"He [Schwerin] is cooperating with us. His attorneys and my counsel are communicating on a regular basis. Now, I feel confident that he's going to work with us and provide us with the information that we have requested. I think that Schwerin is going to be a very valuable witness for us in this investigation," Comer concluded.
Earlier in the week, the committee received word that Hunter Biden and his uncle James Biden, the presidential brother, have no plans to disclose all the information sought by Comer's committee regarding the first family's global business deals that garnered millions of dollars from Ukraine and China.
This is significant because it marks a breakthrough in the investigation of the Biden family's overseas business dealings, which have been under scrutiny for some time, but up until recently, couldn't be corroborated by any independent sources – Schwerin changes all that.
What's more, it is largely believed that Schwerin's testimony will likely corroborate that of another former Biden insider gone informant, Tony Bobulinski.
The cooperation of a key business associate of Hunter Biden is likely to provide valuable information to the investigators and could possibly even shed light on several potential ethical or legal issues. But the enormity of having two such insider stool pigeons can't be overstated.
If it turns out that Schwerin's testimony to Comer's committee closely jibes with Bobulinski's, that will open up a completely different and potentially much more serious set of circumstances for the family Biden. In fact, such a collaboration of testimonies would undoubtedly go a long way to potentially prosecuting this case sooner rather than later.
RELATED ARTICLE:
CBS News Recently Funded an Audit of the Device Believed to be Hunter Biden's Hard Drive – This is What They Found
Not to mention, there is also a really good chance that the new information dump could affect public perception of the Biden family and completely tank the president's already perpetually low public approval rating.
"We know individuals, many are cooperating with us now, but others, not so much," Comer noted. "We're going to start subpoenaing people in the private sector, we're going to start subpoenaing financial institutions to get us the information. And then we'll go from there."
Because of the revelation of Schwerin's eager cooperation, Comer has also announced that his committee will not delay any further and will promptly start issuing subpoenas.
In his press release, Comer went on to say:
"If I were Hunter Biden, and I'm as innocent as his lawyers and the little hit guy that works in the White House and attacks me every day says he is, I would want to clear my name in front of the House Oversight Committee.
"He could come in front of the House Oversight Committee right now and defend his good name. He would have 20 Democrats that would definitely support him, and he could make 26 Republicans look bad if all this information we have from his laptop, all the emails that were in his own words, all the audio that is in his own voice, if for some reason we're misinterpreting that, then he could make us look bad.
"But we all know that this family was involved in influence peddling. And this administration is doing everything in its ability to try to block oversight."
Of course, nobody can predict with certainty how Biden will respond to these latest developments, however, the elder Biden has previously defended his son's business dealings despite insisting he had no knowledge of any of them. He has also fervently held that neither he, nor son Hunter, nor Brother James, were in any way involved in any unethical or illegal activities.
It is always possible that he may continue to assert that his family has done nothing wrong and may push back against the investigation, though all the legal experts we talked to about the situation believe that would not be a good strategy for the President. Only time will tell.
Thanks to many of your emails, all of our stories, from now on, by either The Veracity Report or Wild Orchid Media & Education Network, Inc., will feature more in-depth coverage as well as a much more fluid and interactive commenting experience at our website, veracityreport.org.
We will be disabling comments on our NewsBreak stories to help each of you have a more enjoyable chat and commenting experience without the worry of trolls or harassment. We hope you will join us soon!
Also, be sure to tune in to our newest project, The Veracity Report Podcast. New episodes will drop every Wednesday and Saturday beginning Wednesday, March 1st.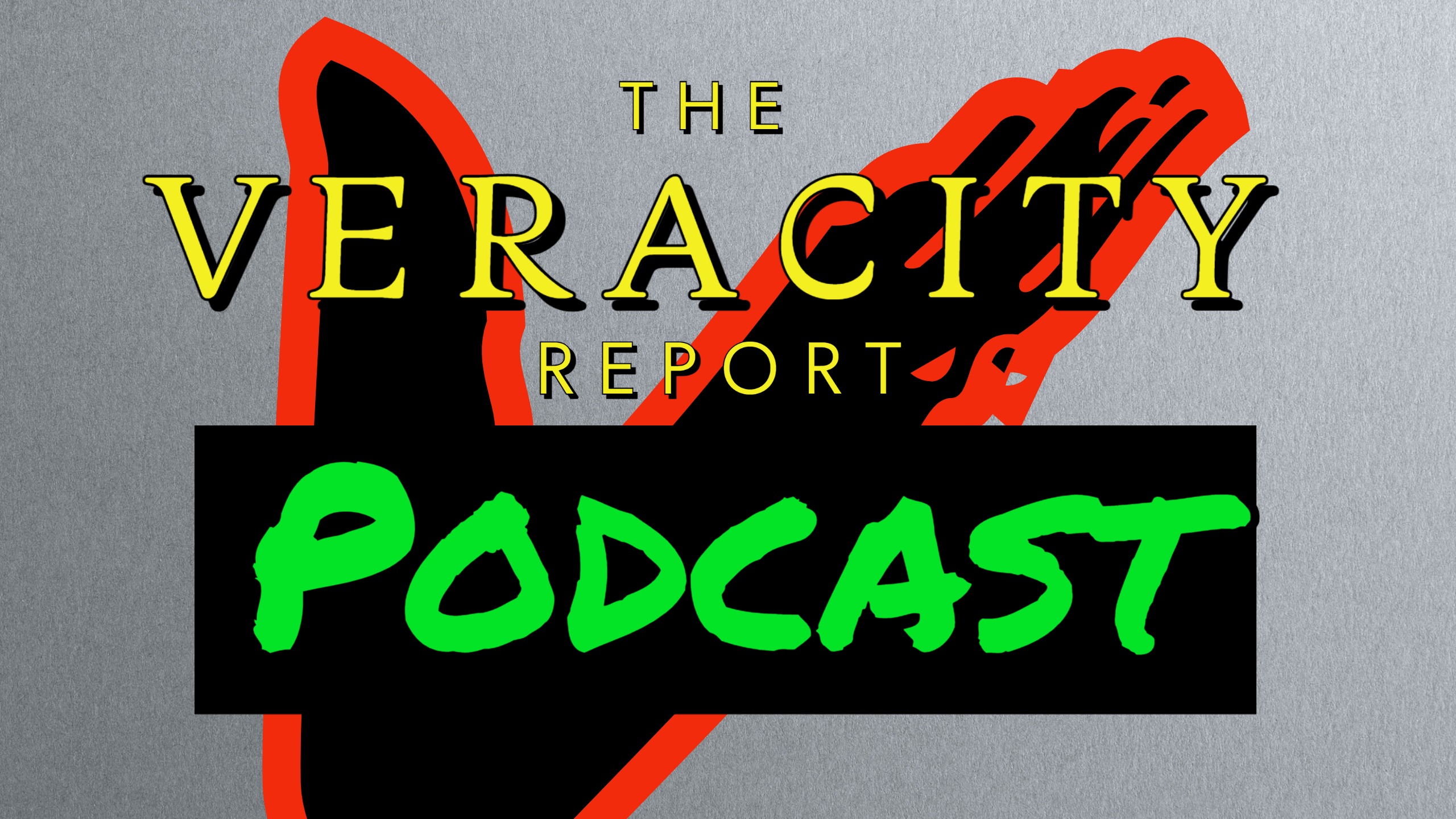 You'll be able to find it anywhere you currently get your podcasts.
The show will discuss the news and American politics which affect our everyday lives, and you will be able to interact with our staff via numerous social media vehicles or through direct email, including being able to comment on the topics we will be discussing on the show and asking questions our producers and our host, Kurt Dillon, might select to address on the air – so we hope you'll join us for that.
This article was compiled and written by Chief Political Correspondent Kurt Dillon – Because the Truth Matters!
Veracity Editor's Note:
This unbiased, non-satirical, fully attributed article was thoroughly researched by our team of fact-checkers and found to be accurate. The sources relied upon for the factual basis of this article were: House.gov, The Washington Examiner, Just the News, C-SPAN, The New York Times, The New York Post, The Washington Post, Fox News, The Associated Press, Reuters, and veracityreport.org.
Comments, questions, or concerns that you would like to address to staff can be sent to comments@veracityreport.org. If you wish to participate in any of our polls, please do so in the comments section of the matching article containing the poll on our website so that the results are transparent to all.
NOTE:
The Veracity Report strongly encourages our readers to comment on our articles as we employ a team of community moderation professionals to engage in interactive conversation and feedback, as well as to interact with our readers regarding the issues expressed in our articles when appropriate.
Please be sure to follow all of our Newsbreak Channels: The Veracity Report, Wild Orchid Media, Veracity Report Sports, and Kurt Dillon's personal channel: Kurt Dillon. You can also follow us on Twitter: The Veracity Report: @VeracityReport1, Veracity Report Sports: @Veracity_Sports, and the personal account of our Founder/CEO/ Editor-in-chief, Kurt Dillon's personal Twitter account: @KurtDillon_Com. We are also on Facebook @ https://www.facebook.com/TheVeracityReport1 and our Facebook group: https://www.facebook.com/groups/veracityreport .
We also have a brand-new YouTube channel that will host all of the video source evidence in support of our articles. We recommend you subscribe by following the link above.
Please remember that truly independent news costs money to produce and report. If you are able and would like to help support our continuing efforts to bring you completely unbiased, uninfluenced, and independent news, you can make a one-time donation of any amount, or sign up as an ongoing sponsor of The Veracity Report for as little as $1.00 per month through our Patreon account at www.patreon.com/veracityreport.
Your contributions are what allow us to continue to bring you the highest level of traditional journalism imaginable, so we thank you in advance for any help you can provide.